Opening doors to wisdom and harmony
For two decades, around the world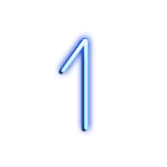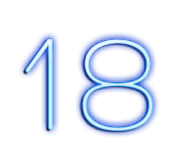 To deliver workshops and trainings aimed at expanding awareness, opening new possibilities and enabling you to maintain Excellence and Well-being on all levels.
Malta, UK, Ireland, Italy, Germany, Belgium, Switzerland, Sweden, Denmark, Greece, USA, Canada, Cayman Islands, Brazil, South Africa, Hong Kong, Singapore, Tokyo.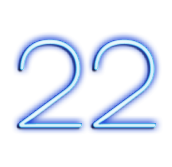 conducting professional trainings to audiences ranging from public to professionals and specialised groups, such as therapists, athletes and top business executives.
IN A SEMINAR OR AT HOME, THE CHOICE OF WHERE TO LEARN IS YOURS
With our courses, you nave the flexibility to choose how and where to learn. In live courses, you already have the choice whether to attend a training in sunny Malta, on the Brighton promenade, in timeless Greece, a countryside holistic centre in Belgium or any of the locations Kris chooses for his courses. However, you can now also choose to do the training in the comfort of your own home, learning the BioGeometry an online training at a more leisurely pace, with pre-recorded lessons as well as live Zoom sessions with Kris. The choice is yours.....the method changes, but the material and the quality of the course do not.
Except for Advanced BioGeometry, all our courses will soon be available online. Stay tuned!
Check out the calendar page to see all scheduled courses.
Some participants' comments from Kris ' courses


"Every minute was amazing! I can honestly say this was the best training I've ever been on!" L. P., South Africa
"I am seeing the world with new eyes, thanks you!" J.Z., USA
"Kris' style takes any anxiety out and makes learning fun again!" G. W., USA
"I cannot find the right words to express how powerful it is. I believe everyone could benefit from this gift." F. H., Malta
"A beautiful seminar! I never realized how many possibilities there are for us to tap into!" B. R., Canada
"This was probably the most powerful experience of my life". M. T., USA
"Exceeded my expectations. Kris has an amazing sense of humour which made learning fun." C.P., UK
"Great course! A new world has opened for me. Thank you!" A. B., Sweden.
"It's the most amazing subject I have studied, it will change my life forever!" J.L.,
Taipei
"As an architect, I found BioGeometry mind-blowing. Kris does a great job in keeping everyone engaged throughout." R.C., UK
"The course touched my heart and mind. Thank you so much." M.B.H., UK
Taking your BioGeometry to powerful new dimensions!
Learn the ful ADVANCED BIOGEOMETRY training from home.
An amazing training that will teach you to harmonize your spaces, your self and
your life.

Learn the full
BioGeometry Foundation Training in the comfort of your home.


Working with the timeless keys that link us to higher orders.
An accurate method of reading patterns of destiny through the Five elements in the birth chart.
Opening your Intuition easily and effectively, more than you ever thought possible.
Tuning in to the fascinating hidden matrix of Nature.
CONTACT US
Note: your email address stays only with us. We may use it to inform of any coming events or news related to our workshops (unless you prefer us not to), but rest assured we do not give out your details.